Welcome to the online presence for DMI (2012) Services Ltd.
DMI (2012) Services Ltd, provides an experienced reliable team dedicated to providing safe, quality removal of hazardous materials. Our dedicated crews are able to provide remediation services for commercial, industrial and residential services.
We provide to our clients Hazardous Material Abatement services in the Commercial, Institutional and residential sectors. Our goal is to provide safe complete service to our clients in Alberta.
Our workforce is comprised of certified Alberta OH&S certified workers for the safe removal of hazardous wastes including Asbestos, PCBs, Lead and Mould.
DMI (2012)Services Ltd. is Alberta COR certified.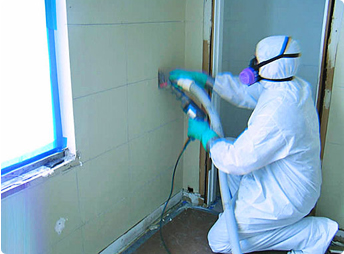 Services
Mould Removal – Mould is found in various areas within a building. Moulds can be harmful to the health and well-being of the occupants. The removal of mould growth must be completed in a controlled area that is contained. The first step in a mould removal project is to ensure the moisture …

About DMI
DMI (2012) Services Ltd, provides an experienced reliable team dedicated to providing safe, quality removal of hazardous materials. Our dedicated crews are able to provide remediation services for commercial, industrial and residential services. We provide to our clients Hazardous Material …